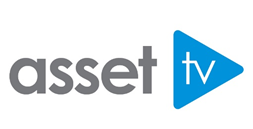 Asset TV and Smarten Up Institute Announce New Partnership and Launch of 'CE Canada' Certification for Financial Advisors
New Partners to Ring Toronto Stock Exchange Opening Bell on Wednesday, August 29
NEW YORK
– August 29, 2018 – Today
Asset TV
, the leading global online video platform for investment professionals, and the
Smarten Up Institute
(SUI®), Canada's premier center for finance education and securities training, announce their new partnership and the launch the 'CE Canada' certification for Canadian Financial Advisors. Executives from both organizations will celebrate the new Financial Advisor designation by ringing the Opening Bell today at the
Toronto Stock Exchange
.
"The Smarten Up Institute was created to provide quality education to Canadian financial professionals who serve the investing public," said Laurie Clark, President and CEO of SUI®. "We are proud to partner with Asset TV to launch our new 'CE Canada' certification and help ensure that Canadian financial advisors are even better equipped to responsibly serve their clients and manage the industry."
"We are very pleased to partner with the Smarten Up Institute to advance best practices and accelerate education for Financial Advisors in Canada. Our partnership, and the launch of the 'CE Canada' certification, will combine SUI's exceptional online and customized educational programs with Asset TV's powerful validation, research and learning online video platform," said Catherine Reale, Asset TV's Head of Canada.
400,000 advisers, pension funds, consultants, family offices and wealth managers across the globe trust Asset TV for their due diligence, validation, research and learning. Asset TV supports investment professionals, with CE and CPD accredited research and learning videos. Fund managers film with Asset TV, sponsor thought leadership programmes and syndicate their in-house content on Asset TV websites. The company was established in 2003 and has offices in London, New York and San Francisco, with dedicated websites for advisers in the UK, US, Canada, Europe, Asia and South Africa. To learn more, visit
www.assettv.com
.
Smarten Up Institute provides real world education to financial industry professionals working in wealth management, investment banking, asset management, hedge funds, trading, regulatory and compliance and portfolio management segments. The company delivers services through its proprietary technology product SmartDirect that includes "Ask an Expert", SmartTalk and the newly released Advisor SmartCase; SUI also offers classroom instruction led by the financial industry's most respected experts. The Smarten Up Institute is proud to be an employee-owned, Canadian company.
Smarten Up Institute Media Contact: Laurie Clark, CEO, 416.907.8468, laurie.clark@smartenupinstitute.com