CNW I Oct 23 , 2013 I Toronto, ON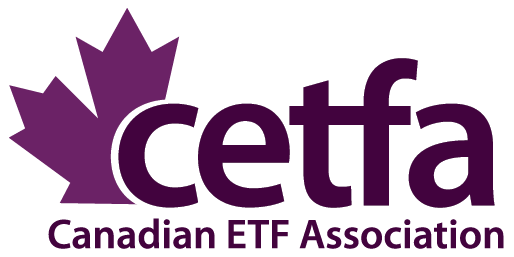 CETFA and Smarten Up Institute (SUI) Partner to Offer ETF Education
The Canadian Exchange Traded Fund Association (CETFA) has partnered with the Smarten Up Institute (SUI) to create four Exchange Traded Fund courses – two courses will be primarily for online distribution focusing on the product and compliance aspects for anyone needing immediate information, and two will be for those in the industry wishing to delve into the more complex science of ETF's in a classroom setting, the two groups announced today. The courses will be launched by the end of the year.
The ETF courses will be focused on the ETF market in Canada and will be designed for advisors and investors wanting an in-depth understanding of the ETF product and the industry.
"We believe education is key to the continued success of the ETF industry and the courses being delivered are an essential starting point in developing industry expertise and ultimately, investor protection," said Pat Dunwoody, Executive Director, CETFA .
"The Smarten Up Institute (SUI) has been instrumental in the financial services education sector for a few years now, making an impact in providing education programs that are truly different in today's ever evolving investment marketplace, and we are delighted to be working with them to emphasize the learning opportunities in the ETF market," she added.
CETFA has received feedback from industry, regulators and the public that formal and on-going education is necessary to ensure that advisors are aware of the ever-changing landscape. "The ETF course(s) will include information that is applicable and relevant to the ETF professional, and we will continuously strive to update the content of the course and exam as the needs of the industry evolve," said Laurie Clark, President and CEO of the Smarten Up Institute.
The Smarten Up Institute will administer the ETF courses based on the new CETFA-SUI course curriculum and SUI and the CETFA will be developing a new series of ETF seminars to accompany the release of the new ETF courses.
About the CETFA
CETFA is the national voice of Canada's ETF industry, representing more than 95% of the country's ETF assets under management. Canadian investors have over $60 billion invested in more than 300 Canadian-listed ETFs. As ETF usage continues to grow in Canada, CETFA seeks to educate Canadians on the appropriate use of exchange traded funds, as well as work proactively with members and regulators to ensure the ETF industry adopts best practices and standards.
Full membership in CETFA is open to all Canadian ETF providers. Supporting service providers may join as Affiliate Members. The newly established Portfolio Manager category is open to professional investment managers who are considered leaders in the field of constructing portfolios utilizing ETFs.

About the Smarten Up Institute
Smarten Up Institute provides quality education to financial professionals including wealth managers, investment and private banking, retail, private equity, asset management, hedge funds, trading specialists, compliance specialists, C-Level participants, ICPMs, and their entire support staff.
Foundational courses include Product/Technology/Strategy/Compliance/Regulatory/Credit & Risk/IT and Operations. Great classroom, online and customized instruction led by the industry's best and most respected experts.
SUI brings an approach to education that is unmatched in Canada. In addition to ongoing educational programs, SUI provides unique opportunities for in-depth exchanges with academic and business leaders who serve in the financial industry. The Institute, based on a university model, equips participants with market-relevant information that is directly applicable to the varied and complex functions of all participants within the global marketplace.
Media Contacts:

Laurie M. Clark
+1 (647) 477-1644/ +1 (604) 608-6186
laurie.clark@smartenupinstitute.com
Pat Dunwoody
+1(416) 603-7837
patdunwoody@cetfa.ca
L'ACFNB et SUI s'unissent pour offrir des formations sur les FNB
TORONTO, le 23 octobre 2013 - L'Association canadienne des fonds négociés en Bourse (ACFNB) a établi un partenariat avec Smarten Up Institute (SUI) afin de créer quatre formations sur les fonds négociés en bourse. Deux d'entre elles, dédiées au produit et à la conformité, seront principalement offertes en ligne à toute personne en quête de renseignements immédiats. Quant aux deux autres, elles seront destinées aux intervenants du secteur souhaitant explorer la science complexe des FNB en salle de classe, ont annoncé les deux groupes aujourd'hui. Les formations seront lancées à la fin de l'année.
Les cours seront axés sur le marché canadien des FNB et seront conçus pour les conseillers et les investisseurs désireux d'acquérir des connaissances profondes sur les FNB et le secteur financier.
« Nous sommes convaincus que la formation est la clé de la réussite durable du secteur des FNB. Les cours offerts constituent un point de départ essentiel vers le développement de l'expertise dans le secteur et, enfin, vers la protection des investisseurs. » a déclaré Pat Dunwoody, directrice administrative de l'ACFNB, avant d'ajouter : « Depuis quelques années, SUI contribue activement à la formation en matière de services financiers et exerce une influence positive en offrant des programmes de formation réellement différents sur le marché des placements actuel en évolution constante. Nous sommes ravis de collaborer avec SUI dans le but de mettre l'accent sur les occasions de perfectionnement au sein du marché des FNB. »
Selon les échos reçus par l'ACFNB venant de l'industrie, des autorités de réglementation et du public, la formation continue et formelle est nécessaire pour s'assurer que les conseillers soient au fait des changements perpétuels. « Les cours sur les FNB comprendront des informations utiles et pertinentes aux yeux des professionnels des FNB et nous mettrons tout en œuvre pour actualiser le contenu de la formation et des examens au fil de l'évolution des besoins du secteur. » a par ailleurs affirmé Laurie Clark, présidente et directrice générale de Smarten Up Institute.
Smarten Up Institute assurera les formations sur les FNB telles qu'elles sont définies dans le nouveau programme conjoint de SUI et de l'ACFNB, et les deux organisations mettront également sur pied une série de séminaires sur les FNB pour accompagner le lancement des cours sur le même sujet.
Au sujet de l'ACFNB
L'ACFNB est la voix nationale du secteur canadien des FNB. Elle représente plus de 95 % des actifs sous gestion du pays. Les investisseurs canadiens détiennent plus de 60 milliards de dollars dans plus de 300 fonds cotés sur une bourse canadienne. Étant donné que le recours aux FNB prend de l'ampleur au Canada, l'ACFNB cherche, d'une part, à former les Canadiens sur l'utilisation appropriée des fonds négociés en bourse et, d'autre part, à travailler de concert avec les membres et les autorités de réglementation pour faire en sorte que le secteur des FNB adopte les meilleures pratiques et les meilleures normes.
Le statut de membre à part entière de l'ACFNB est ouvert à tous les fournisseurs canadiens de FNB. Les prestataires de services de soutien peuvent se joindre à l'ACFNB à titre de membre affilié. La catégorie gestionnaire de portefeuille, nouvellement établie, est ouverte aux gestionnaires de placements professionnels, considérés comme des leaders en élaboration de portefeuilles de FNB.
Au sujet de Smarten Up Institute
Smarten Up institute offre de la formation de qualité aux professionnels de la finance, parmi lesquels se trouvent les gestionnaires de patrimoine, les courtiers en valeurs mobilières, les fournisseurs de services financiers privés, les courtiers au détail, les sociétés de financement, les gestionnaires d'actifs ou de fonds de couverture, les spécialistes des opérations sur valeurs, les spécialistes de la conformité, les membres de la haute direction et les gestionnaires de portefeuille, ainsi que tout leur personnel de soutien.
Les cours fondamentaux offerts portent notamment sur le produit, la technologie, la stratégie, la conformité, la réglementation, le crédit et le risque ainsi que les TI et les transactions financières. Il s'agit d'une formation en classe et en ligne exceptionnelle, personnalisée et dispensée par les plus grands spécialistes du secteur.
SUI aborde la formation d'une façon inégalée au Canada. En plus de ses programmes continus, SUI propose des occasions uniques d'échanges approfondis avec des leaders du milieu universitaire et du monde des affaires qui servent l'industrie de la finance. SUI, qui s'inspire d'un modèle universitaire, transmet aux participants des connaissances pertinentes à propos du marché, qu'ils peuvent utiliser concrètement dans leurs fonctions variées et complexes dans le cadre du marché global.
Personnes-ressources pour les médias :
Laurie M. Clark
+1 647- 477-1644/ +1 604-608-6186
laurie.clark@smartenupinstitute.com
Pat Dunwoody
+1 416-603-7837
patdunwoody@cetfa.ca