SUI I March 12 , 2014 I Toronto, ON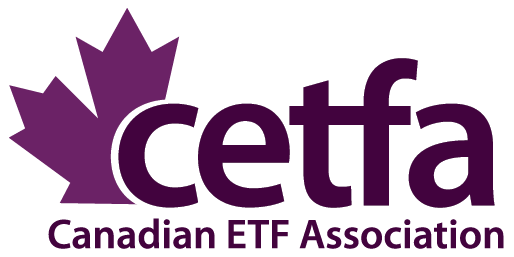 CETFA Confirms Education is a High Priority for the ETF Industry
The Canadian ETF Association (CETFA) announced the launch of four courses; two online courses: "Introduction to Exchange Traded Funds" and "Advanced ETFs", and two classroom courses: "Overview of Exchange Traded Funds" and "Science of ETFs". The first online course is a general introductory course for industry professionals, while the "Advanced ETFs" is for the more advanced professional that is looking to understand the variables in the different ETF products and portfolio strategies. The classroom courses add real world examples and case studies in the "Overview" course, while the "Science of ETFs" delves into the ETF portfolio and compliance strategies for the more sophisticated investor and manager.
"The investing public needs better and detailed information regarding ETF products, and as the product becomes more accessible to the retail market, there is a need to ensure proficiency and product knowledge levels are increased and maintained," said Pat Dunwoody, Executive Director of the Canadian ETF Association. "We want this product to be a part of a consumer's balanced portfolio strategy, and to this end, we want every professional that deals with ETFs to have the necessary understanding to ensure that advisors and clients alike appreciate the benefits of the product."
CETFA selected the Smarten Up Institute (SUI®) to design, write and help manage the courses because of:
1) their industry expertise,
2) the flexible proprietary online system SMART DIRECT,
3) the confidence of on-going product updates as needed and,
4) we have seen excellent results with other courses that SUI® have designed and created.
Both courses through the CETFA are accredited per IIROC and FSPC requirements. The Smarten Up Institute is recognized by IIROC as both an industry approved educator with certificate designations.
ABOUT THE CETFA
CETFA (www.cetfa.ca) is the only ETF Association in the world with the goal to generate increased awareness of exchange-traded funds and to promote greater breadth and depth of education, both for investors and investment professionals, on effective ETF usage, and to deal with industry specific issues, whether they are regulatory or structural which affect all member firms.
ABOUT THE SMARTEN UP INSTITUTE
Smarten Up Institute (www.smartenupinstitute.com) provides real world financial and securities education to industry professionals including wealth managers, investment and private banking, retail, private equity, asset management, hedge funds, trading specialists, compliance specialists, ICPMs, and their entire support staff. Foundational courses include Product/Technology/Strategy/Compliance/Regulatory/Credit & Risk/IT and Operations. Great classroom, online and customized instruction led by the industry's best and most respected experts.
Media Contacts:
Pat Dunwoody
+1(416) 603-7837
patdunwoody@cetfa.ca
Laurie M. Clark
+1 (647) 477-1644/ +1 (604) 608-6186
laurie.clark@smartenupinstitute.com